this: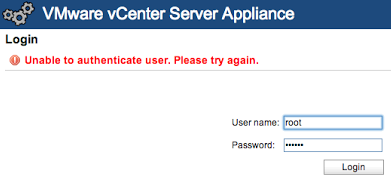 Also when I connected with SSH to the Appliance I'm getting error messages that my password is not correct.

I know for sure that this password is the correct one. I opened a console screen from the vSphere Webclient and that one is also giving me the error.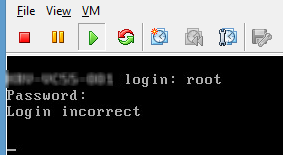 Also the VMware vSphere Web Client is giving an error.

I am unable to logon with the root account of the appliance.
So I followed the steps described in Williams article.
Boot up vCenter Server using a current Linux live CD. I am using a Ubuntu ISO that I had.

Mount the VMware vCenter Server Appliance root partition. This should be /dev/sda3

Edit the /etc/shadow file with your favorite editor. Advice make a copy of the shadow file before editing it.

When the root password is expired there should be an x in front of the password string. This was the case

Remove the x in front of the password string and save the shadow file.

Reboot the VCSA. If everything went well you are able to logon with the root account.
I was able to logon into the appliance again, but to prevent future problems with the password expiration I disabled the expiration in the management page of the VCSA. Because this is my home lab this is ok.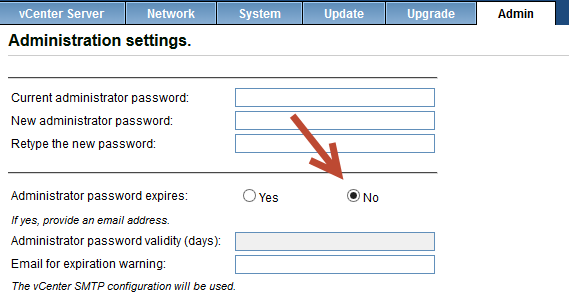 In production environments this is not advisable
Configure a SMTP server and an alert email account so you will be notified when the password is going to be expired.

Or in a home lab environment, disable the expiration date of the root password.
Di